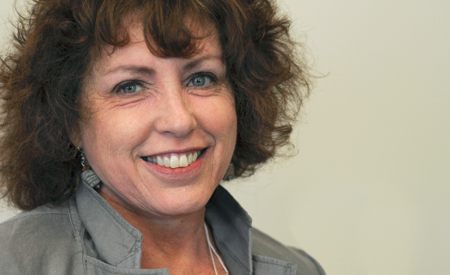 Dalton Camp Award Returns Home
Jared Morrison, Experience Congress 2011
At 6:00PM the 9th annual Dalton Camp Award will be presented at the Beaverbrook Art Gallery in downtown Fredericton. Dr. Noreen Golfman, Interim Dean of Graduate Studies at Memorial University, NFLD, explains the importance of the Dalton Camp Award as a mark of excellence in Canadian broadcasting:
"The Dalton Camp Award is presented by Friends of Canadian Broadcasting, a not-for-profit, non-partisan, national organization that serves as a watchdog for public broadcasting in Canada. We advocate on behalf of public broadcasting, using the Broadcast Act as our frame of reference, which mandates access to all public broadcasting systems coast to coast to coast.
"You can imagine the challenges these days monitoring the entire complex telecommunications environment in which we're living. New technologies challenge us to reconsider our definitions of broadcasting and access. Our website friends.ca is a huge rich resource for anyone interested in journalism and the telecommunications industry. There is a huge history of activity in this country dedicated to supporting public broadcasting, and on our website there is a library of reports both advocating for as well as opposing public broadcasting in Canada.
"Nine years ago Friends of Canadian Broadcasting decided to honor Dalton Camp, who very much embodied the principles of public broadcasting. His lucid, insightful, passionate commentary on the Canadian political environment inspired many, many Canadians across the country. He was a model of excellence for broadcast journalism, and we decided to promote an interest in the relationship between a democratic society and public broadcasting, by using his name –which stands for all of those things– to launch an essay contest.
"The essay contest is aimed at a younger generation of scholars, but not necessarily only to them – it's not age restricted. The prize is an amazing $5,000 for the winning essay, and tonight is the awarding. And because we are in Fredericton, the home of the Camp family, we're celebrating the Dalton Camp award in a really special way, at the Beaverbrook Art Gallery."
The winning essay as well as the first and second runners up can be read in the Dalton Camp Award booklet, or online in yesterday's feature in the Toronto Star.
Photo by Jared Morrison