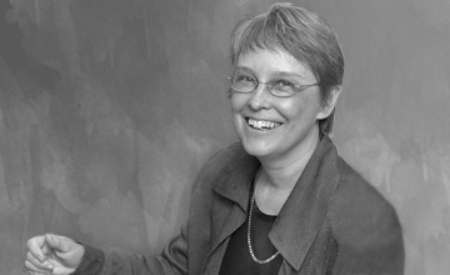 Beverley Diamond on Indigenous Expressive Culture
Milena Stanoeva, Experience Congress 2011

Dr. Beverley Diamond is an ethnomusicologist who holds the Canada Research Chair in Traditional Music at Memorial University. She is a Trudeau Fellow and the founder and director of the Research Centre for the Study of Music, Media, and Place (MMaP). Dr. Diamond has extensively researched the relationship between music and cultural identity in Inuit and First Nations communities, as well as Sami communities in Scandinavia.
On June 1st at 12:15, she will present a Big Thinking lecture on Indigenous cultural modernity and production entitled "'Re'thinking: Revitalization, Return, and Reconciliation in Contemporary Indigenous Expressive Culture." Her talk will examine the ways in which artisans can avoid "re"creating cultural stereotypes within and through their work.
I had the chance to speak with Dr. Diamond about her research.
Music is reflexive of Indigenous cultural identity in many ways. Some musicians respond to traumatic incidents, such as residential school, through their music. Diamond points out that music can be used to build cohesiveness, express emotions and provide resistance to pain. Music is also a dynamic art, able to shift and change in order to respond to new situations.
The consumption of Indigenous music is a problematic dynamic for Diamond. Audiences who take in performances with rigidly preconceived expectations of what constitutes Indigenous music engage in a "patron discourse." Instead of seeking out only music that fits into cultural stereotypes, Diamond suggests audiences and artists must engage in "ethical listening," that is to say, be open to a more diverse music and look for the layers of meaning embedded in the music.
Indigenous artisans are also actively working to subvert stereotypes. One strategy of resistance is to combine unexpected elements together. As an example, Diamond cites an Indigenous artist who creates a drum-like beat using her cello.
Diamond says that her role as a Trudeau Fellow has forced her to rethink how she talks about her research with people outside of her department and outside of academia. This, she sees as the greatest importance of speaking at public events like Congress.