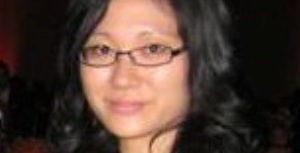 Coverage of the Toyota Recall Crisis
Trevor Pritchard, Freelancer
Ever feel like your reality wasn't meshing with everybody else's? Like what you were reading in the news didn't represent your own personal experience?
Dorinda So has.
So, a graduate student in sociolegal studies ("It's a very small program!" she says after I reveal my ignorance about her academic field), turned the time she spent working for Toyota during the recall crisis of 2009-10 into the inspiration for the paper she's presenting at this year's Congress.
A quick refresher: Toyota, if you remember, recalled hundreds of thousands of vehicles around the world after reports surfaced about sticking accelerator pedals and faulty brake systems.
When concern in the media was at its peak, So was working at Toyota Canada's head office. She recalls being intrigued by the difference between what newspapers were saying about Toyota and what she experienced day-in, day-out at work.
"You really saw the company doing all they could to be meeting all their obligations, particularly in Canada," says So. "That, really, I think prompted [my] investigation."
So's focused her research on the reporting of three American newspapers of record - the Wall Street Journal, the New York Times, and USA Today. For the Canadian side of things, she's also analysing how the Globe and Mail covered the crisis. Her research is mostly "preliminary," she says, but one interesting element she's noticed is how differently news organizations contextualized the crisis - sometimes as a purely North American problem, sometimes as part of a global  phenomenon.
So is also looking at how journalists tried to raise awareness of the problems with Toyota vehicles while simultaneously relying on government agencies for information. Having worked as a reporter myself for the past decade, I can say that's something we struggle with on a regular basis.
So presented her paper, "The Failure of Corporate Social Responsibility? A Meta-Regulation Approach to the 2010 Toyota Recall Crisis," on May 31.