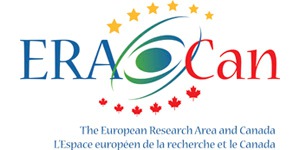 The European Union seeks to develop collaboration with overseas scholars, among which Canadians. In partnership with the three funding bodies and various departments and agencies, an organization, ERA-Can, has been created with the purpose of making the funding opportunities better known. Era –Can was at Congress 2011 to meet with Canadian Sociological association (on June 1st) and with the Canadian association for the studies of Cooperation, on June 2nd.
ERA-Can's purpose is to bring help and information to Canadian scholars who would like to work with Europe by setting up meetings and doing presentations on the 7th Framework Program (7FP), the EU research funding program.
Many Canadians are already involved and benefit from that funding.
To get more information please look at the  CSA presentation and the CACS presentation.
Also, here you can have a look at the 7FP portal, on the European commission website.